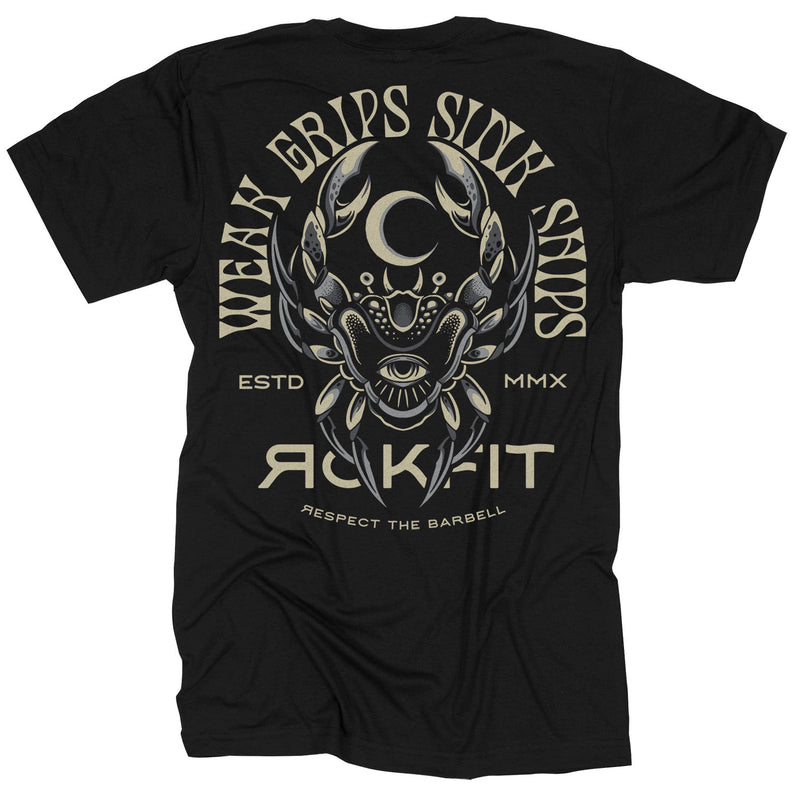 Weak Grips Sink Ships T-shirt 2.0 - Unisex
Unisex. Athletic Fit. 65% Polyester/35% Cotton
In stock
'WEAK GRIPS SINK SHIPS' Version 2.0
Grip strength is crucial, and in many walks of life. Hold onto that bar like the ship's wheel, respect the barbell and you will survive!
Super soft semi lightweight 3.6 oz POLY-RICH 65/35 blend that breathes while working out.
Shirt Color: Black
Print Locations: Front, Back
Ink Colors: Beige, Light Grey, Dark Grey
Material: POLY-RICH 65% Polyester, 35% Cotton
An ultra-soft, ultra-comfy T-shirt that feels like you've owned it for years the moment you put it on, and for years to come.