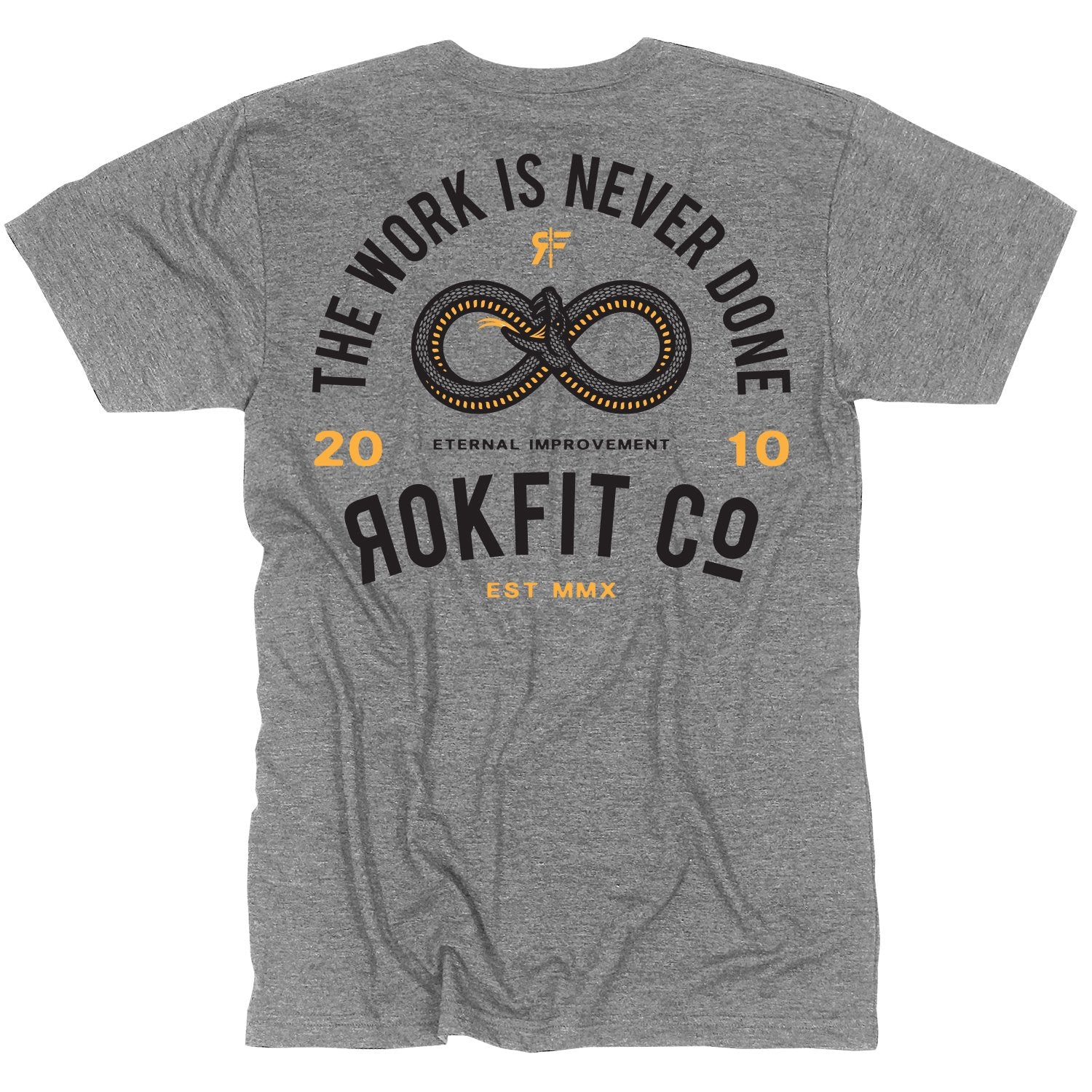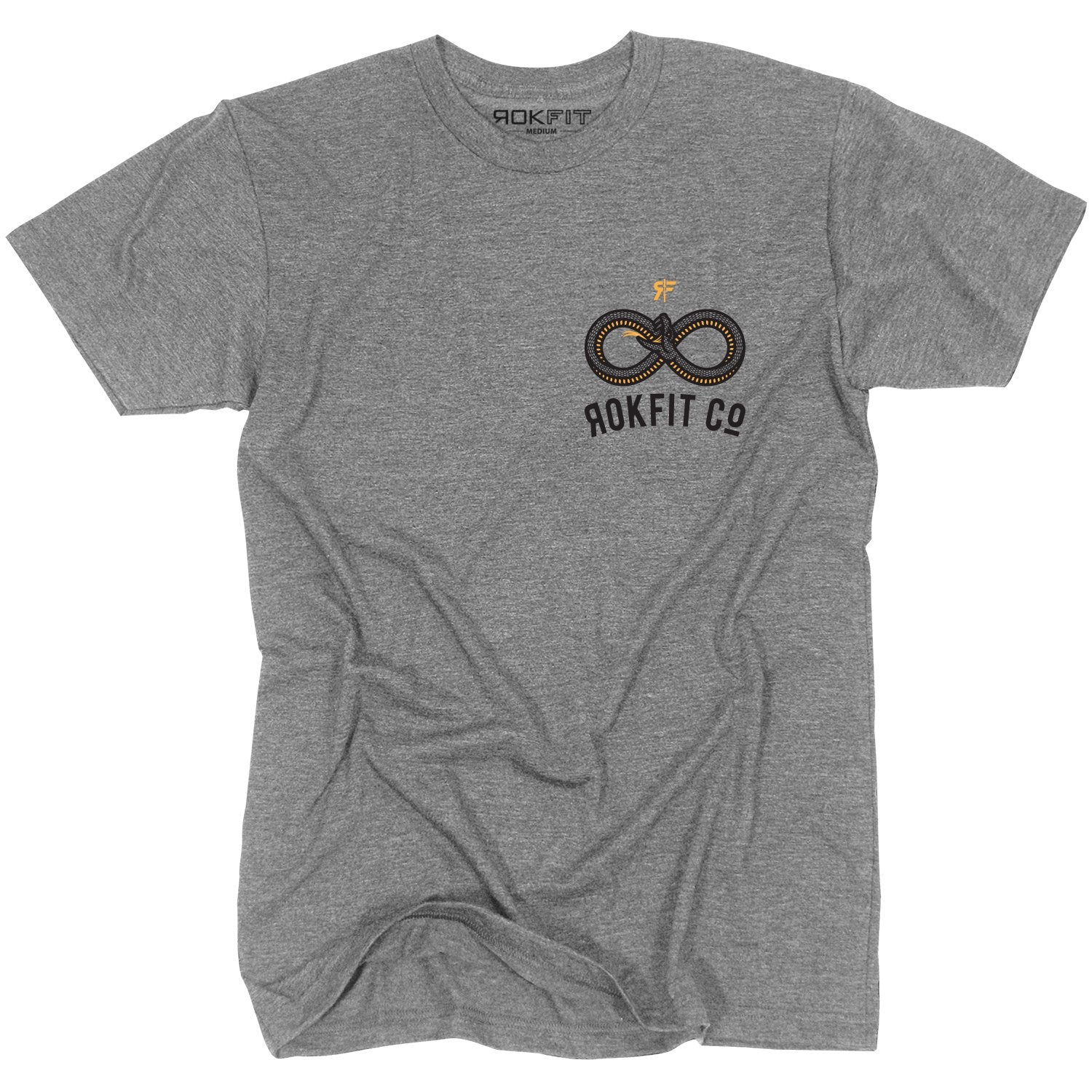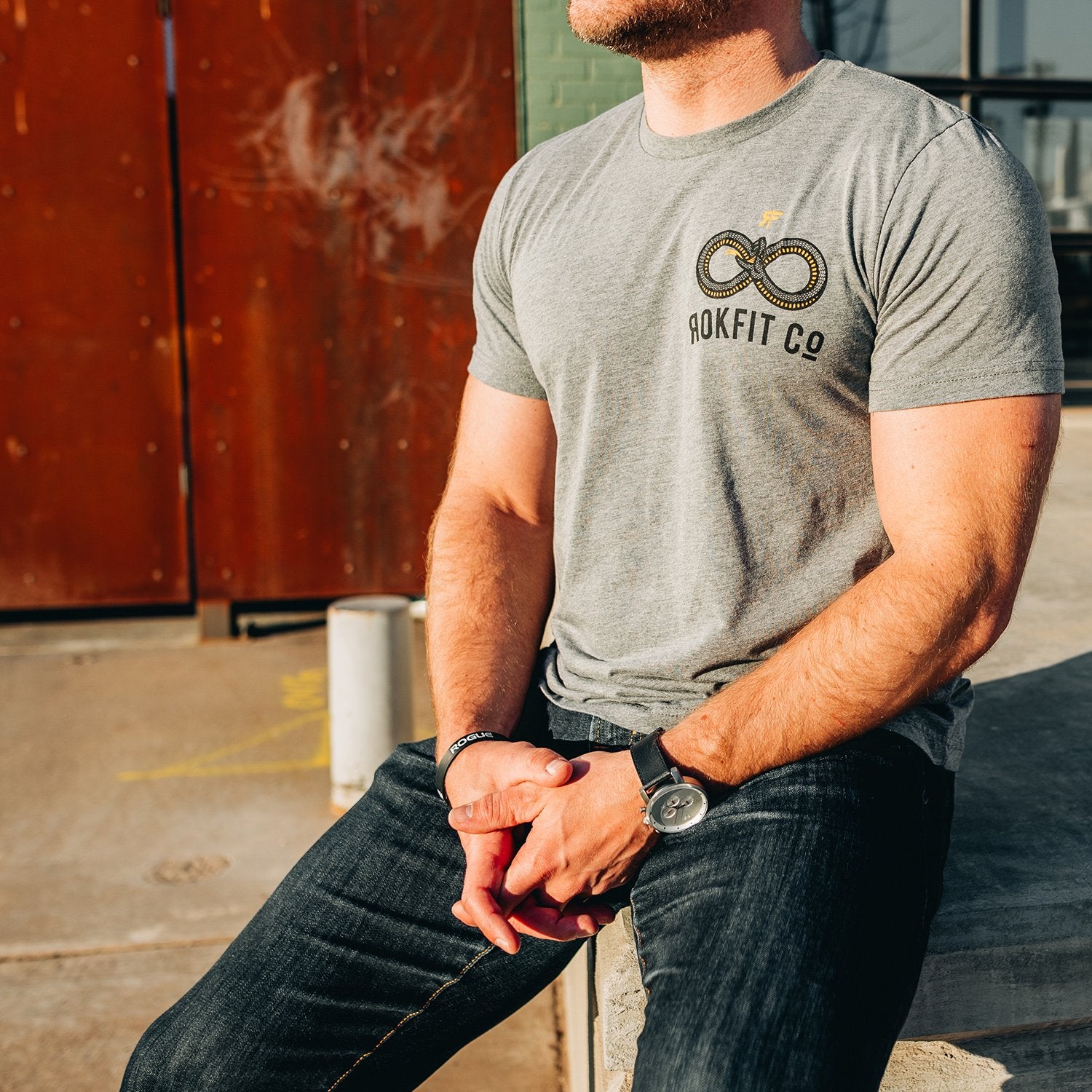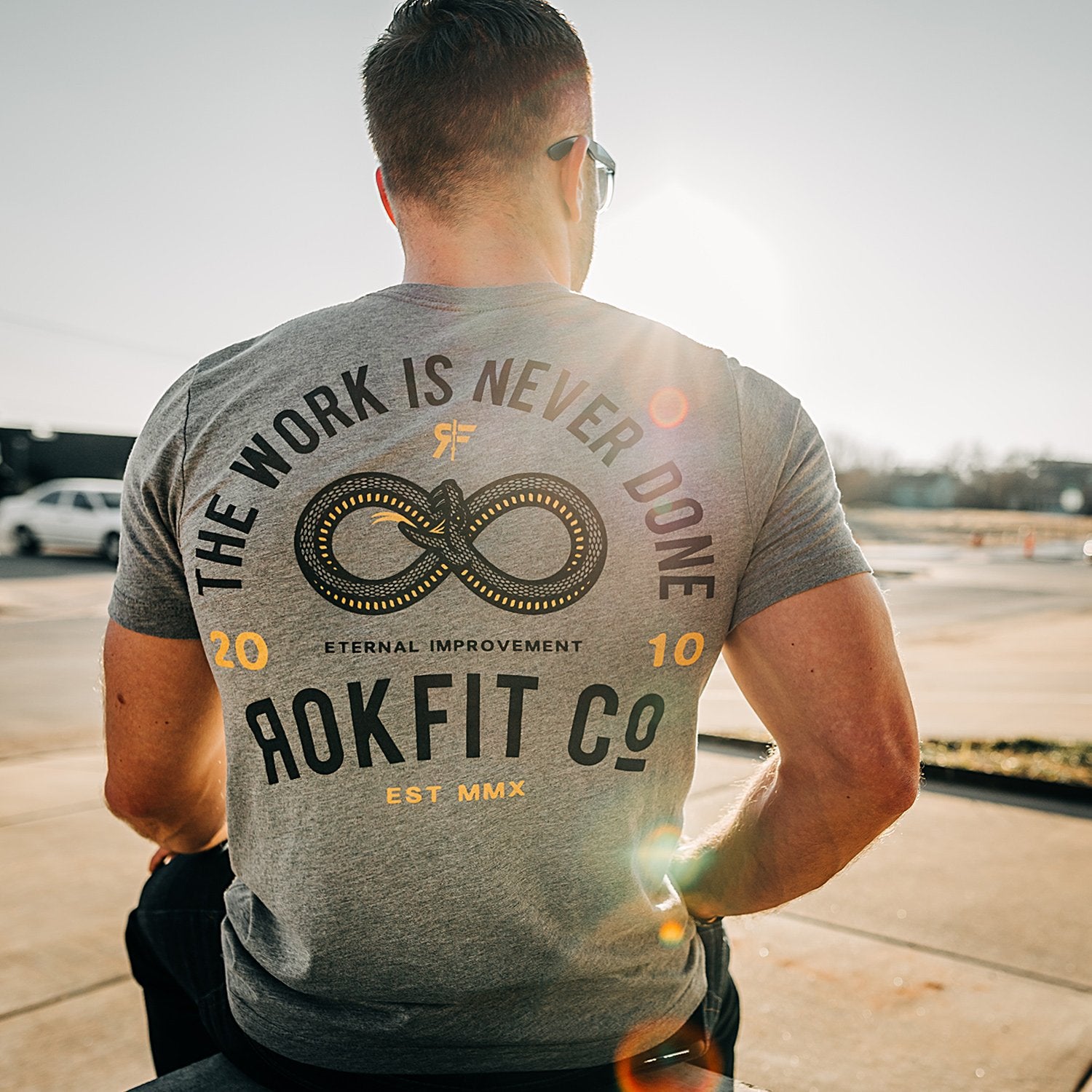 Eternal Improvement T-Shirt - Men
Men. Athletic Fit. Premium tri-blend fabric.
Only 3 units left
THE WORK IS NEVER DONE ... Eternal Improvement.
Just like the fitness journey, you can ALWAYS improve your current state.

Super soft certified triblend that breathes while working out.

Shirt Color: Grey Triblend

Print Locations: Front Left Chest, Back
Ink Colors: Black, Gold
Material: 50% Polyester, 25% Cotton, 25% Rayon

An ultra-soft, ultra-comfy t-shirt that feels like you've owned it for years the moment you put it on, and for years to come.